Cities we are currently established in include
Hospitality
ZERO21

in Hospitality
The battery-operated three-wheeler vehicles we offer can be used in the tourism & hospitality industries. They can be stationed at hotels for short-distance luggage & guest transportation. In addition to that, they can also be used for trash collection, housekeeping, golfing & maintenance.
MSME
Micro & Small Scale Enterprises
From food trucks to mobile grocery stores, mobile businesses are becoming increasingly popular in today's market. The three-wheeler electric vehicles we offer can be customized and converted to suit your specific business needs. It especially benefits small businesses that have low margins and are looking to save on fuelling costs.
Flexible & Cost-Effective 
Take your business directly to the consumer while avoiding additional expenses like staffing, rent and administrative costs.
Increased Exposure 
The ability to move to different locations to set up shop resulting in a wider consumer reach. 
Logistics
Last Mile Delivery
Last mile delivery is a priority segment to cater to, considering today's generation of customers demand fast deliveries. While keeping in mind the zero carbon emission, our electric vehicles are equipped with a payload of 758/350 kgs. Not to mention how our three wheeler vehicles are the ideal technology-enabled logistics solutions for your business.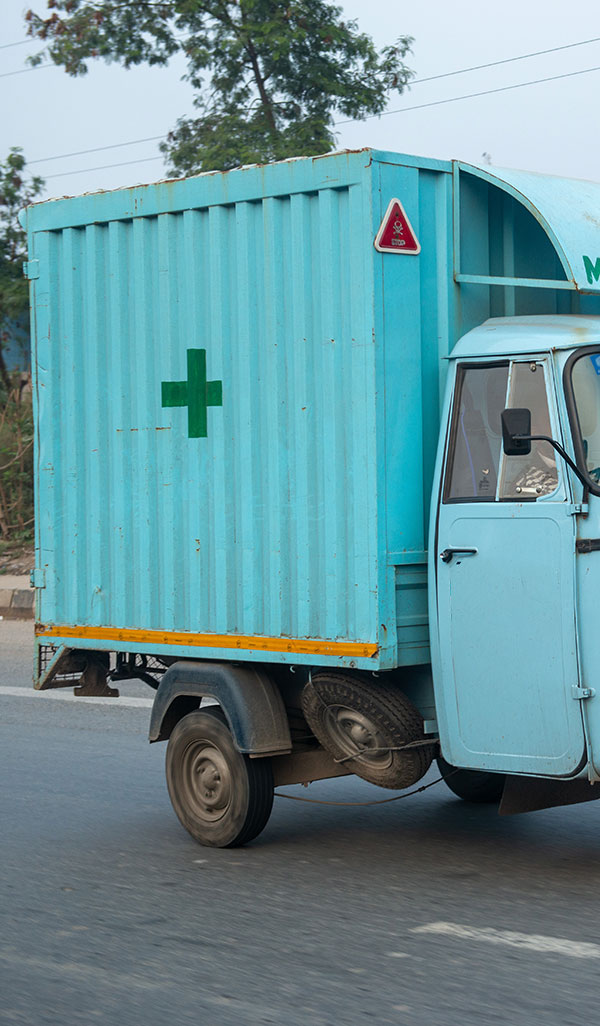 eCommerce
eCommerce with SmartMULE
D2C services, such as Salon at Home & Utility Services, have grown in popularity since COVID-19 emerged. By using our electric SmartMULE, these businesses can save on operational and fuel costs.
Smart Mule Passenger 
Clean & Quiet Urban Commute 
Since three wheelers rickshaws are an integral part of urban commute in our country, we have designed the EV, Smart Mule Passenger, to tackle the existing global pollution crisis. A large volume of consumers rely on this particular segment to bridge last mile connectivity gaps. The EV, Smart Mule Passenger, offers convenience to passengers, while maintaining a noiseless & carbon free commute. It not only serves as more economical for both operator & passenger, but offers the luxury of convenient & personalized transportation.