Vision
ZERO21

recognised as a most viable change accelerator, in 3 wheeler transportation, towards a green future with ZERO carbon emissions.
Mission
Leveraging cutting-edge technology, lowering carbon emissions, and enhancing the experience of both drivers and passengers, we strive to drive three-wheelers differently and cost-effectively powering up on renewable energy.
Low Carbon Emissions
For a better and a healthier life for us and the future generations.
Meets Industry Standards
All our vehicles are in the process of getting certified by International Centre for Automotive Technology ( ICAT )
Cost Effective
With better quality at an affordable cost.
Our Partners
Check Our Best Clients & Partners
Founder and CEO
The quest for professional satisfaction meld with personal happiness has come to an end. 25 years of the professional journey which has too many twists, mostly compromising situations have come to a halt "Even lifesaving drug has an expiry date" compromise has finally been compromised.

AIM which has a purpose is finally set, Renewable energy solutions and Electric vehicles.

"Three-wheelers" is a desperate invention to reduce the transport cost after World War II, an electric three-wheeler is a desperate invention to reduce cost and pollution in the 21st century.
Three-wheeler which is one of the most economical commuter & logistics transportation systems in the world, truly deserves a high-end technology, ergonomics & safety, for sure it can proliferate to various sectors.
Read more on LinkedIn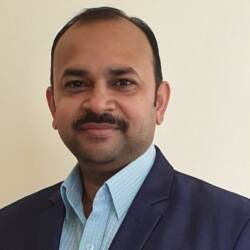 COO
A Strategic Management professional offering 22 + years' experience in Holding Co., Family Business, Petrochemical, Manufacturing, Energy, Construction, trading, retail & other diverse organisations in Middle East & India; Started career with M&M Ltd and rose to Group CFO.
Rich academic background of being an MBA from Top Tier B School , London Business School coupled with being a Chartered Accountant and Cost & Management Accountant.
Proven ability in project finance & financial management of group companies in Excess of USD 2 Bn.
Read more on LinkedIn
CTO
Over 25 years of extensive and in-depth exposure to many IT and Business Domains, including Banking, Health Insurance, Federal Grants Management, and Financial Accounting Systems.
Provided technical leadership in the architecture, design, and entire SDLC of multiple Java/J2EE-based web applications, and IoT strategies & adoption.
Read more on LinkedIn
Sanjay Roy
CMO
Sanjay Roy is a seasoned professional with over 25 years of experience in Weighing Automation, Product Inspection and Marking & Coding field.

He is best known for his innovative perspectives and participatory management style, and in his role as Business Head-International, has led and scripted many success stories.

His core responsibilities include overseeing the strategies and implementation of key functions like Business Development, Customer Relations and profitability.

With International Commodity trading experience and operating out of HONG KONG for the last two decades, Prasad has successfully executed shipments totaling over USD 2 billion and maintains close relationships with reputable producers, end users, and financial institutions.
An alumnus of IIM Ahmedabad and Stanford Business School with an established track record in managing varied enterprises across geographies and turbulent times, he is keen to provide guidance and support budding entrepreneurs.
Currently, he is advising ZERO21, and the other startups that are working on sustainability and bringing technology benefits to consumers on how to improve their sourcing, supply chain management, and logistics planning, in addition to securing partnerships that are essential for scaling the business and achieving positive cashflows as rapidly as possible.
Read more on LinkedIn